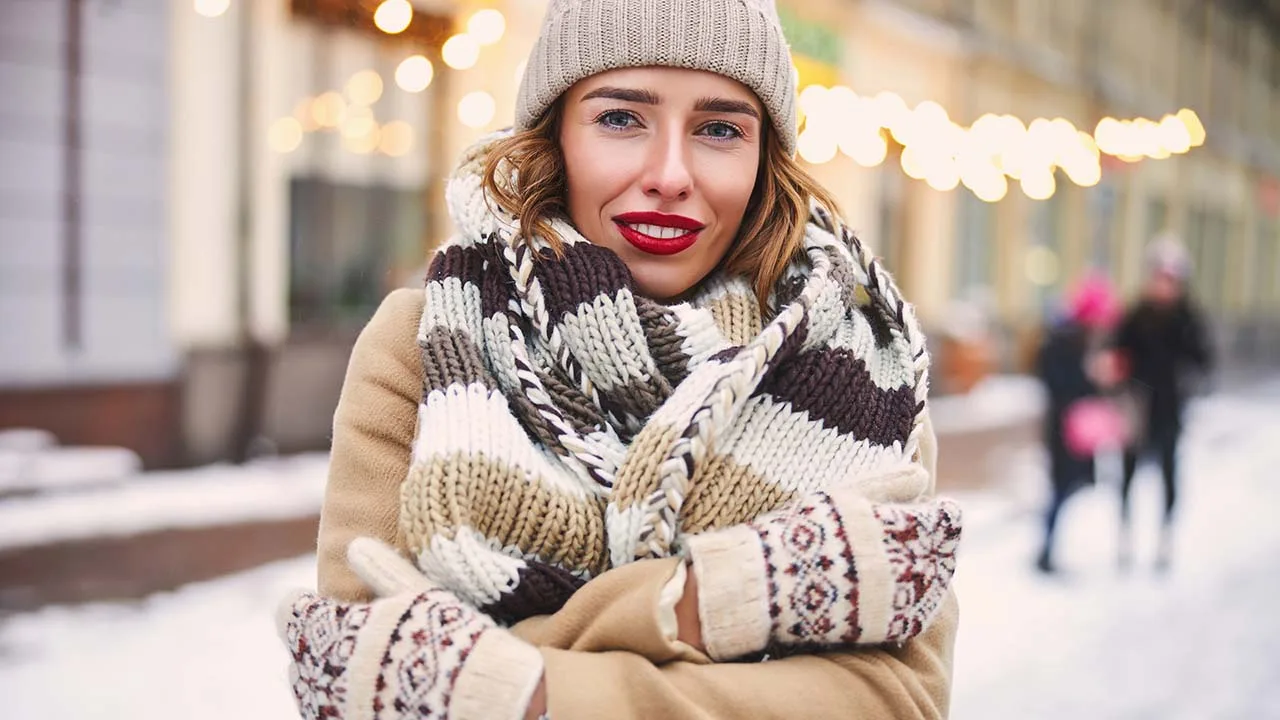 Five Classic Winter Jackets That Get You Prepared for the First Frost
Winter is just around the corner. Are you pondering how to brace yourself for Calgary's initial snowfall without feeling the chill? Here, the beauty of the first snow often comes with biting winds and dropping temperatures. If you reside in Canada, you understand how harsh the winters can be. As the snowflakes drift down, you might even feel enveloped by their icy embrace. To stay warm without feeling weighed down during Calgary's debut snow, you'll need a well-designed staple winter jacket. Such a coat should be both waterproof and insulated, ensuring you can navigate snowy terrains without fear of frostbite or catching a cold. While there's a plethora of winter jackets available in various price ranges, finding the right one can be a challenge. But worry not! Today, I'll introduce you to five classic jackets from renowned brands. Not only are they affordably priced, but they're also perfect for Calgary's inaugural snow, ensuring you stay warm and active throughout the winter season.
First up is Columbia's Bugaboo II Fleece Interchange Jacket. Its standout feature is its three interchangeable layers: a waterproof outer layer, a warm middle layer, and a breathable inner layer. Depending on the weather and temperature, you can mix and match these layers for optimal comfort. Additionally, the jacket employs Omni-Heat™ reflective technology to redirect body heat back to you, ensuring warmth without overheating. It also boasts Omni-Tech™ waterproof and breathable tech to ward off rain, snow, and wind, while allowing perspiration to escape, ensuring you stay dry and comfortable. Priced at $269.99 CAD, you can find it on Columbia's official website or in their local stores. It's versatile and suited for varying weather conditions.
The North Face's Thermoball Eco Jacket is another worthy mention. What sets it apart is the Thermoball™ Eco technology. Made from recyclable synthetic fibers for insulation, it offers warmth comparable to down feathers but is lighter and more durable. Remarkably, it retains its insulating properties even in damp conditions. With a DWR (durable water repellent) finish, it's resistant to light rain and snow. Plus, it's compressible into a compact size, making it perfect for traveling or hiking. Retailing at $279.99 CAD, it's available at The North Face's official website or stores.
Thirdly, Patagonia's Nano Puff Jacket is notable for its utilization of PrimaLoft® Gold Insulation Eco technology. Made from 55% recycled materials, this insulating filler is both eco-friendly and efficient. Featuring Pertex Quantum® technology, the jacket uses lightweight nylon material to prevent the insulation from escaping through seams, while offering water and wind resistance. Conveniently, it also has a chest pocket where you can stash the entire jacket. Available at $299 CAD, it can be purchased from Patagonia's official website or brick-and-mortar stores. Its sustainable yet durable design makes it ideal for daily wear or outdoor activities.
Alpine North's Vegan Down Parka is a unique fourth option. Crafted using 100% vegan-friendly materials, it avoids any animal down or fur. The high-tech synthetic down offers warmth rivalling genuine down. It also features a detachable hood and an internal pocket for your phone, adding to its practicality. Available in several understated yet elegant colors, it's priced at $280 CAD and can be bought from Alpine North's official website or Amazon.ca.
Finally, the Arc'teryx Atom LT Hoody deserves a mention. It stands out with its Coreloft™ technology, using synthetic fibers to provide insulation, ensuring warmth and dryness even during sweaty or damp conditions. Incorporating Tyono™ 20 technology, it offers a fabric that is both elastic and durable, providing water, wind resistance, and breathability. Additional adjustable hood and cuffs enhance warmth and comfort. Available at $360 CAD, you can find it on Arc'teryx's official website or in physical stores. Its high functionality makes it apt for sports or adventurous outings.
Though I've highlighted these five exemplary jackets, remember, they're just the tip of the iceberg. The market teems with countless other brands and styles, offering both comfort and warmth. Before making a purchase, it's advisable to assess your needs and budget, considering factors like insulation, breathability, waterproofing, and style. Trying them on is crucial to gauge fit and comfort. Also, peruse consumer reviews and brand ratings to get a holistic understanding of others' real-world experiences. With the right information, you'll surely find a winter jacket that meets your needs, ensuring you face Calgary's first snow with warmth and confidence.