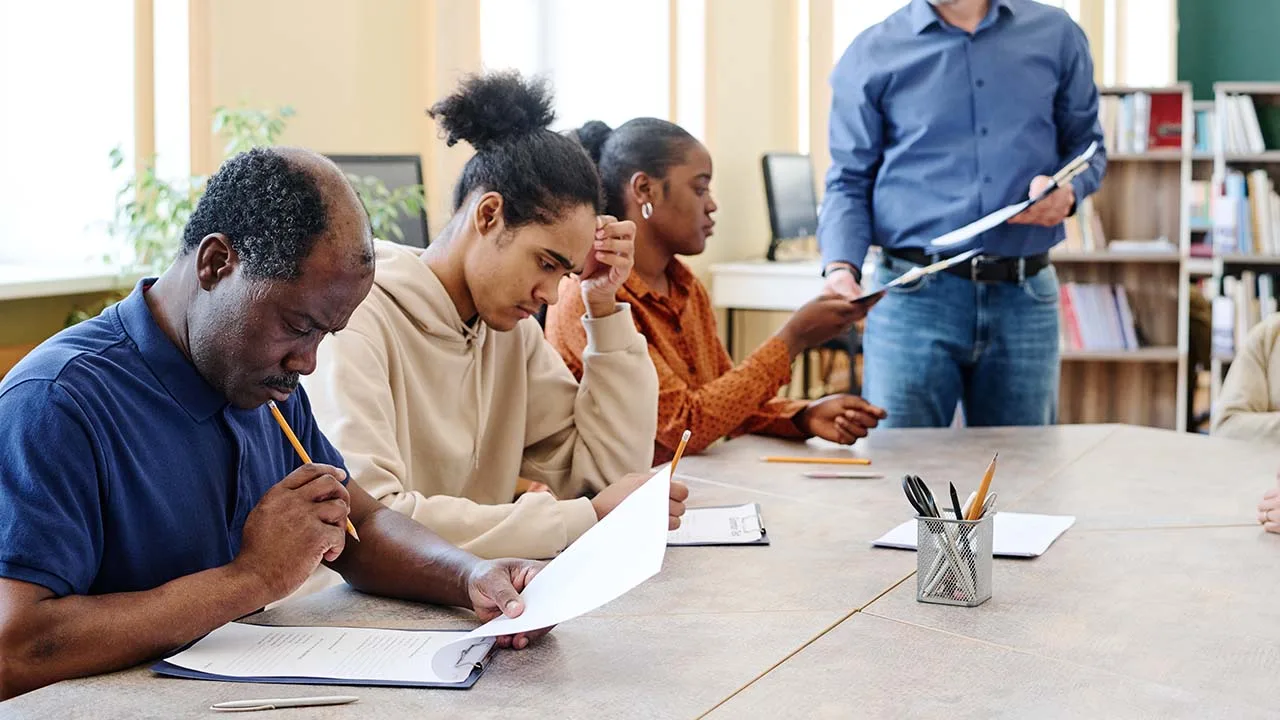 Decoding English Proficiency: IELTS or CELPIP?
For those friends dreaming of immigrating to Canada, whether for work or for a change in life, mastering a certain level of English ability is necessary. However, you might find that in this process, you need to take an English proficiency test to prove that you have a certain level of language proficiency. Currently, Immigration, Refugees and Citizenship Canada (IRCC) only accept two types of English test results: IELTS (International English Language Testing System) and CELPIP (Canadian English Language Proficiency Index Program). So, you might ask, what's the difference between IELTS and CELPIP? Which one should I choose?
Don't worry! Today, we are here to analyze in detail the characteristics, difficulties, highlights, and challenges of IELTS and CELPIP, so that you can further understand the differences between the two and make the choice that suits you best. In addition, we will also share some practical registration and examination information, hoping to provide some useful guidance for your immigration journey. So, are you ready to embark on this language-learning journey? Let's explore the world of IELTS and CELPIP together and find your best route!
"The International English Language Testing System, known as IELTS, is a globally acknowledged English proficiency test. It's administered in unison by the British Council, Cambridge University Press & Assessment, and IDP IELTS Australia, which operates a substantial network of over 100 IELTS test centers across more than 60 countries. The IELTS has two categories: Academic and General Training, with the latter serving those pursuing immigration or employment.
Composed of four parts—listening, reading, writing, and speaking—the IELTS evaluates each segment on a scale from 1 to 9, and the final score is an average of these sections. The entire test spans about 3.5 hours, split as follows: 40 minutes for listening, 60 minutes each for reading and writing, and somewhere between 11 to 14 minutes for speaking.
A major advantage of the IELTS is its extensive recognition and acceptance, not just in Canada but in other Anglophone countries such as the UK, Australia, and New Zealand. Nevertheless, it does present certain challenges. It tends to lean towards academic and formal contexts and may include topics of a more abstract or professional nature. Moreover, the variety of accents—British, American, and Australian—used in the test could add an extra layer of difficulty for the listening and speaking sections. Notably, though the speaking component is a live interview with an examiner, all other sections can be attempted either on paper, requiring written responses, or via computer
If you're considering taking the IELTS exam, the official website (https://www.ieltscanada.ca/) provides details on the closest test dates and venues. Registration can be completed online or over the phone. The fees generally hover around CAD$250, but can vary by region. For the paper-based test, results are released online 13 days post the exam, whereas for the computer-delivered test, the results are available within just 5 days."
CELPIP is short for the Canadian English Language Proficiency Index Program, a test developed by the University of British Columbia in Canada and managed by Paragon Testing Enterprises. CELPIP is a test specifically designed for Canadian immigration, focusing more on local Canadian life with very practical and lifelike topics. The CELPIP exam is divided into two types: the CELPIP-General Test and the CELPIP-General LS Test. The General Test includes four sections: listening, reading, writing, and speaking, while the LS Test only includes listening and speaking. The CELPIP test lasts approximately 3 hours, with 47 to 55 minutes for listening, 55 to 60 minutes for reading, 53 to 60 minutes for writing, and 15 to 20 minutes for speaking.
One of the advantages of the CELPIP test is that it is fully computerized, requiring no handwritten answers and no face-to-face interaction with examiners, which might reduce some pressure and mistakes. Moreover, the CELPIP test uses only Canadian English, with a more uniform and clearer accent, and the topics are more relevant to daily life in Canada. Also, the CELPIP test results are released quickly; you can check your scores online within 5 working days after the exam.
The downside of the CELPIP test is that it is only applicable in Canada. If you want to immigrate or work in other countries, you might need to take other tests. Also, some CELPIP test topics require creative content or comparative and persuasive responses on specific topics, which could be challenging for some test-takers without sufficient knowledge or experience. Moreover, the CELPIP test has strict time limits, with a set time for answering and preparing for each question, which might make some test-takers feel nervous or unaccustomed.
If you want to register for the CELPIP test, you can find the nearest test dates and locations on the official website (https://www.celpip.ca/), and register online. The registration fee is about CAD$, depending on the region."
Comparison Between IELTS and CELPIP
**Please note that this is a simplified comparison, and the specifics of each test may differ. Thus, it is recommended to further research and understand the details before choosing the test.
British Council, University of Cambridge, and Australian IDP
University of British Columbia and Paragon Testing Enterprises
General Test and General LS Test
Canadian Language Benchmarks (CLB)
More academic and formal, may involve professional topics
Targets local Canadian life, practical and lifelike topics
Variety of accents (British, American, Australian, etc.)
Two essays (one report over 150 words + one argumentative essay of 250 words)
Two letters (one formal and one informal, suggested 150 to 200 words)
Entirely with a live examiner
Entirely computer recorded
Focuses on vocabulary and synonym substitution, diverse question types. Extra time to review previous answers.
Tends towards everyday life, includes local Canadian vocabulary, and only multiple-choice questions. Limited time to read and answer questions providing no chance to go back and revise answers.
Online or phone registration
50% refund if canceled 9 days before the test; no refund if canceled within 9 days
Online or wait for the mailed report 13 days after the test
Online within 5 working days after the test
Widely recognized and applicable in many countries
Close to daily life topics, fully computerized test, quick results
A variety of accents and one-on-one interviews might cause more pressure for test-takers
Only applicable in Canada, strict time constraints and complex test environments could cause pressure for test-takers
Both the IELTS and CELPIP are acknowledged by Canada's Immigration Department as valid English proficiency assessments, yet they each come with their own unique attributes and challenges. Your choice should be guided by your individual goals, abilities, and inclinations. No matter which tests you opt for, it's crucial to familiarize yourself beforehand with the question formats, timing, and grading policies, as well as to engage in ample preparation and practice. Hopefully, this article assists you in making an informed decision, and Nexus wish you every success in your examination!