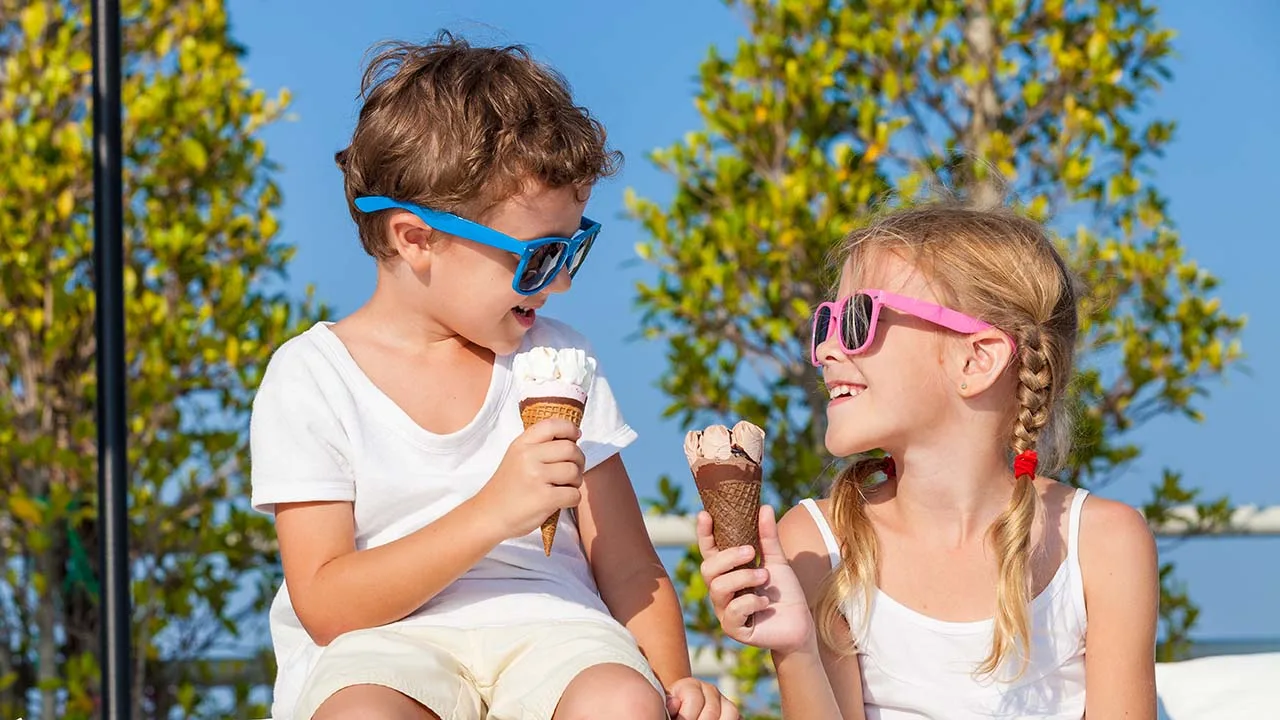 Summer Isn't Summer Without Ice Cream
Hey Calgary peeps! Have you checked the weather forecast yet? It's going to be super hot this weekend and next week! What better way to beat the heat than with some ice cream? Calgary is a city where people love to eat ice cream all year round. It's a popular dessert after dinner for many residents. There are as many ice cream shops here as there are Tim Hortons, and each one has its own unique style. I've compiled a list of the most popular ice cream shops right now. If you're in Calgary this summer, don't miss out on these places! Let's go check them out!
Village Ice Cream is a huge hit in Calgary, with its four super cool shops all over the city. They're all about delicious and diverse ice cream flavors that are not just a treat to your taste buds but also a feast for your eyes with their bright, cheerful colors. They're basically the cool kids on the block when it comes to ice cream trends, always dishing out unique flavors that change with the seasons. And hey, they've got everyone covered with their vegan and dairy-free options too. Just a heads up though – their ice cream is so popular that people are always lining up and stuff can sell out fast. So if you're planning a visit, you might want to get there as soon as they open to get your scoop of heavenly delight!
2. Made by Marcus Ice Cream
Nestled on 17th Ave, Made By Marcus first opened its doors in 2016. It's the brainchild of Marcus, a food lover who seriously knows his stuff – we're talking degrees in Food Nutrition and Food Science here. Marcus is all about creating ice cream with natural flavors and zero artificial stuff. From extracting, puréeing, juicing, and baking, to using dairy from grass-fed cows and goods from trusted farmers, bakers, and distillers, Marcus makes sure everything starts from scratch to keep his ice cream sweet but not sickeningly so.
But wait, there's more – they've got these exclusive seasonal limited flavors, like Fried Chicken & Waffle Pint and Passionfruit Basil Pint, showcasing their pure passion for ice cream craftsmanship. According to Marcus, ice cream has always been the star dessert after meals. Be it gatherings, parties, holidays, or just plain bad days, Made by Marcus Ice Cream aims to bring joy to its customers. Seriously, who wouldn't want a scoop of that?
Born in the pastures of Prince Edward Island back in 1983, COWS has come a long way. Now they're mooo-ving and shaking with 11 stores spread out across Canada and even one overseas in Beijing. Plus, the only store in Alberta is perfectly perched in the picturesque town of Banff.
Here's the scoop – COWS is serious about quality. They whip up their ice cream with the finest ingredients, and we're talking a whopping 16% butterfat for that super creamy, flavorful goodness. To top it off, they've got a secret recipe that ensures the ice cream stays isolated from the air, keeping it perfectly smooth and rich. But it's not just us who think it's udderly delicious. COWS' ice cream was voted the best in all of Canada by Reader's Digest. So, next time you're in town, make sure to herd on over to COWS – their homemade ice cream is truly the cream of the crop.
Born and bred in Calgary, our main guy James always knew whatever he did in life had to have two things at his heart: doing good and having a blast. Putting people before profit has been his mantra. With his dreams and a go-for-broke commitment, he's created this phenomenal Gelato shop that's all about top-notch ingredients.
Think ice cream, but make it high fashion – no artificial flavors or colors here. Aside from the natural sugars from fruits, only cane sugar is used. Plus, it's all based on plant components. He's whipping up every scoop of gelato and sorbet by hand, and let me tell you, the flavor is out of this world! And did we mention it's all 100% dairy-free?
But the goodness doesn't stop there. They're also selling their iconic flavors in jars for all you ice cream hoarders who love to stock up at home. So, if you're all about enjoying the sweeter things in life and doing some good along the way, this is the spot for you.
Sweet Tooth, the very first spot to roll out ice cream in Calgary, is a beloved and bustling go-to for the locals. Picture this: rich, smooth coconut milk or oat cream, skillfully stir-fried on an iron plate, rolled up, and served in a cup brimming with delicious toppings. It's as hands-on and homemade as you can get – no preservatives, just their own fruit jams as well as dairy-free options for those who fancy it. And the cherry on top? They've got a smorgasbord of additional goodies and add-ons, so you can DIY your frosty treat. Whether you're a kiddo or an adult, or somewhere happily in between, there's a bit of joy in every roll!