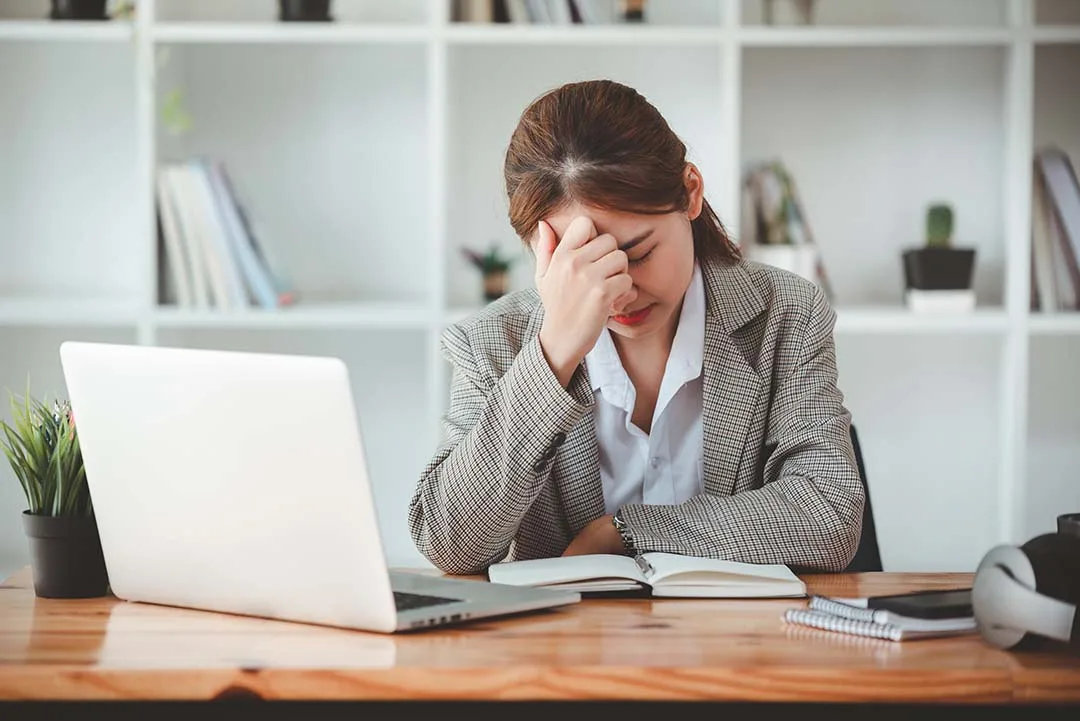 What You Need to Know About the Alberta Opportunity Stream
If you are a foreign worker currently employed in Alberta, or have received a job offer from the province, you might be interested in the Alberta Opportunity Stream (AOS). The AOS is a part of the Alberta Advantage Immigration Program (AAIP), a Provincial Nominee Program (PNP) that allows Alberta to nominate eligible candidates for permanent residency in Canada.
To apply for AOS, there are specific eligibility criteria related to your profession, work experience, education, language proficiency, income level, and your legal status in Alberta. Moreover, you need to possess a valid work permit based on a positive Labour Market Impact Assessment (LMIA) or an LMIA exemption. Applicants for AOS must meet the following conditions:
1. Residency and Work Permit Requirements
Applicants should currently reside and work in Alberta with a valid temporary residency status that permits them to work in Canada. Additionally, they should have a work permit for an eligible profession.
The profession that the applicant is currently practicing in Alberta should be eligible and match their previous work experience.
3. Language Proficiency Requirement
For NOC 0, A, or B professions, the English or French exam scores should be at least CLB/NCLC 5. For NOC C and D professions, scores should reach CLB/NCLC 4. However, if the applicant's profession is nurse aides, orderlies, or patient service associates, they need to provide language test scores of at least CLB/NCLC 7.
4. Educational Requirement
Starting from January 1, 2021, applicants, except those with post-graduate work permits, should have a minimum education equivalent to Alberta's high school diploma. Those with post-graduate work permits should have a job that aligns with their field of study in Alberta.
5. Work Experience Criteria
An applicant's current job should align with their job at the time of application and match their work experience. It should also fulfill the full-time work criteria.
6. Job Offer Requirements
Applicants should have a full-time job offer from an Alberta employer in their current profession and should already be working for that employer in Alberta. The job offer should be co-signed by both the applicant and the employer and meet the following conditions: continuous, salaried position; at least 30 hours of work per week; a minimum duration of 12 months; appropriate profession; and the profession should comply with AAIP's work permit regulations.
** For more detailed eligibility criteria, you can refer to the AAIP website.
However, not all professions are eligible for AOS. AAIP has a list of professions that are not accepted. These professions might be low-skilled, high-skilled but with lower demand, or restricted by federal or provincial regulations. According to the official website of the Alberta government, the following are some of the ineligible professions. If your profession is on this list, you cannot apply for AOS: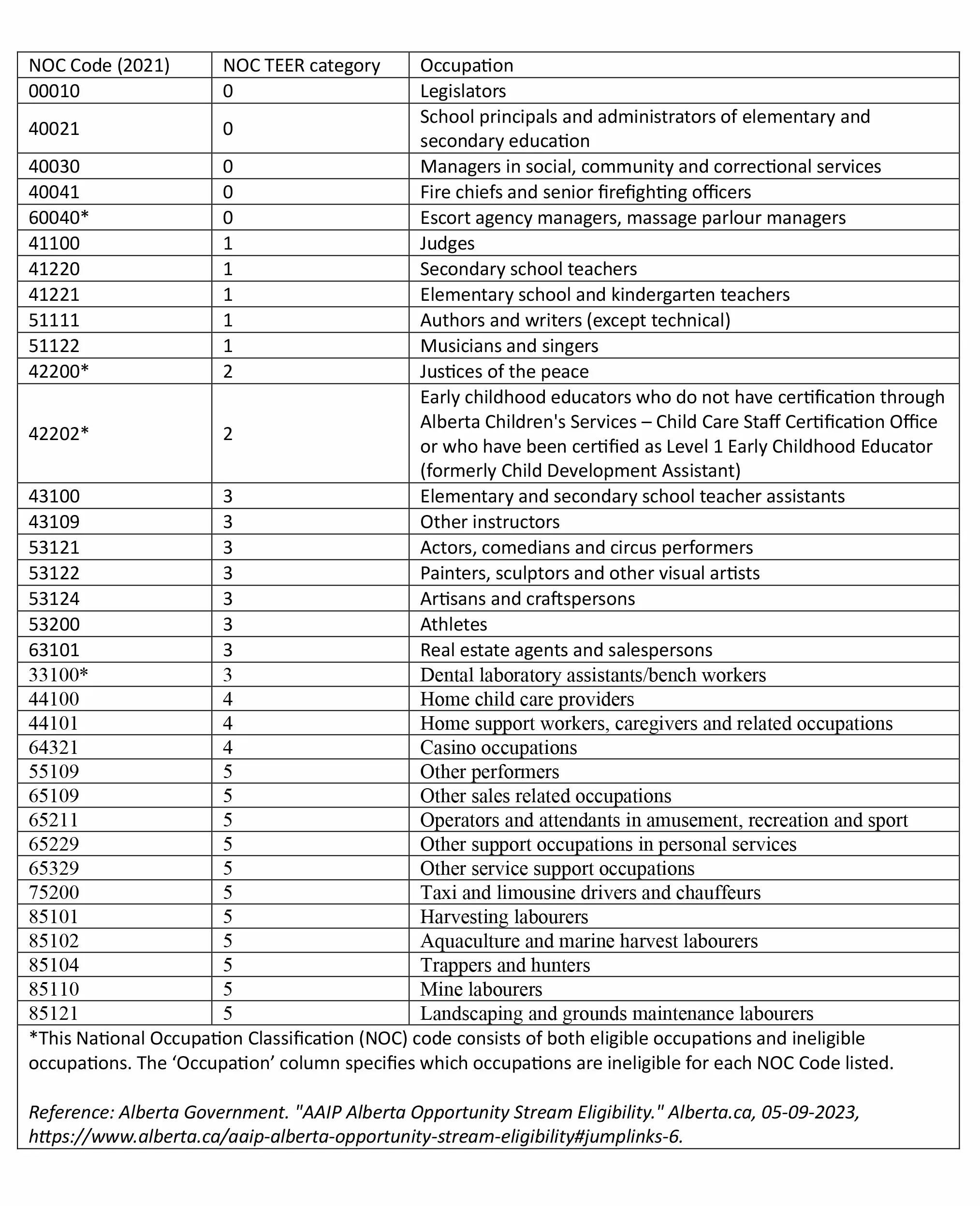 Additionally, certain professions are only eligible for applicants holding specific types of work permits. If you're wondering whether you qualify for AOS, you can delve into the details of the NOC system. Alternatively, you can reach out to AAIP by filling out their online contact form (https://extern.labour.alberta.ca/FeedbackForm/Immigration/Opportunity) or by phone. If you're in Alberta, dial the toll-free number: 1-877-427-6419. For those outside Alberta, call 1-780-427-6419. Their operating hours are from 8:15 a.m. to 4:30 p.m., Monday to Friday, excluding statutory holidays.
Furthermore, if you have any questions or need expert immigration services, please don't hesitate to contact us. We are a professional immigration firm based in Calgary with 16 years of experience. Our wealth of experience, proven track record of success, and bespoke immigration solutions are designed to meet your unique needs. We eagerly anticipate the opportunity to collaborate with you and make your Canadian dream come true!