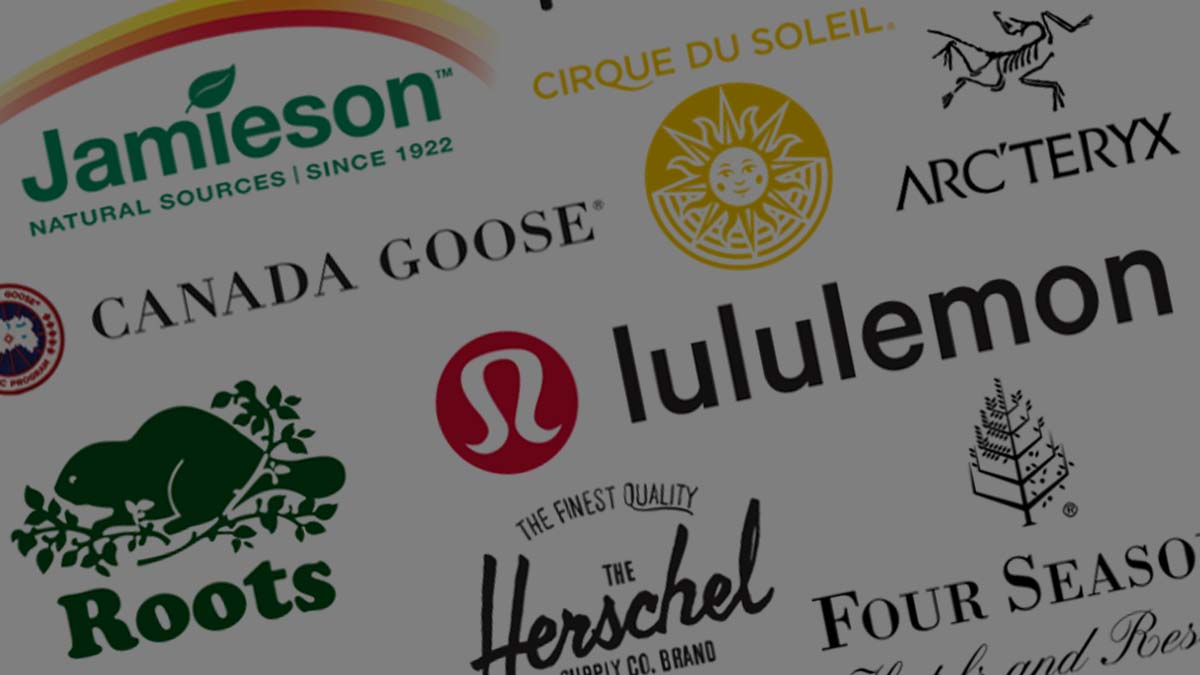 The Canadian brands that people thought they're from US
How many Canadian brands do you know? The United States and Canada, the two major North American countries, are not only adjacent to each other, but also known as brothers, and have also created countless well-known brands. When it comes to what to buy in Canada, there must be Roots on the list of favorite brands of Asians, but besides Roots, do you know which Canadian brands are? Today I will introduce those American brands you thought were actually born in Canada!
★ M.A.C.
Founded in Toronto, Canada in 1984, it is a world-renowned professional makeup brand, and it is also the beauty makeup brand designated by many international awards and fashion celebrities.
★ ALDO
One of the must-buy fashion brands in Canada, founded in 1972 in Montreal, specializes in the production and sales of high-quality men's and women's shoes, as well as leather products and accessories.
★ Jamieson bodybuilder
The Chinese name represents "be healthy and beautiful". It is a Canadian health food brand and one of the world's three largest nutrition and health care products companies. Founded in 1922, Jamieson is a pioneer of natural health food in Canada and a manufacturer with a long history.
★ Four Seasons Hotels and Resorts
It is headquartered in Toronto, Canada, was founded in 1960 by Isadore Sharp. Four Seasons Hotel is already a world-class luxury hotel chain group, with more than 70 hotels and resorts around the world, focusing on managing top-level customers.
★ Cirque du Soleil
In 1984, two street performers performed in Quebec, and received enthusiastic response from the audience, henceforth they named the troupe Cirque du Soleil. Since its establishment more than 30 years ago, it has more than 1,000 members, has performed in more than 120 cities around the world.
★ lululemon
I believe everyone is familiar with lululemon, a high-end brand with the most beautiful yoga industry. It was established in 1998 and is headquartered in Vancouver. lululemon has branches all over the world. They sell not only products, but also the spirit of "self-growth"!
★ Arc'teryx
Canada's top outdoor brand, founded in Vancouver in 1989, initially produced climbing equipment, and later developed a variety of outdoor equipment. The name of the prehistoric animal Archeopteryx symbolizes continuous evolution and breakthrough of limits.
★ Canada Goose
Canada Goose, known as the strongest anti-cold artifact on the surface of the earth, was established in Toronto, Canada in 1957. At the beginning, it mainly produced woolen vests, ski jackets and other functional clothing. It was not until 1993 that it officially launched down clothing under this brand.
★ Herschel Supply Co.
One of Canada's most successful brands, founded in 2009 by two brothers named after their hometown Herschel. Unique retro nostalgic style combined with practical design, lively colors and convenience, plus high quality and low price, it has become a Canadian national backpack.