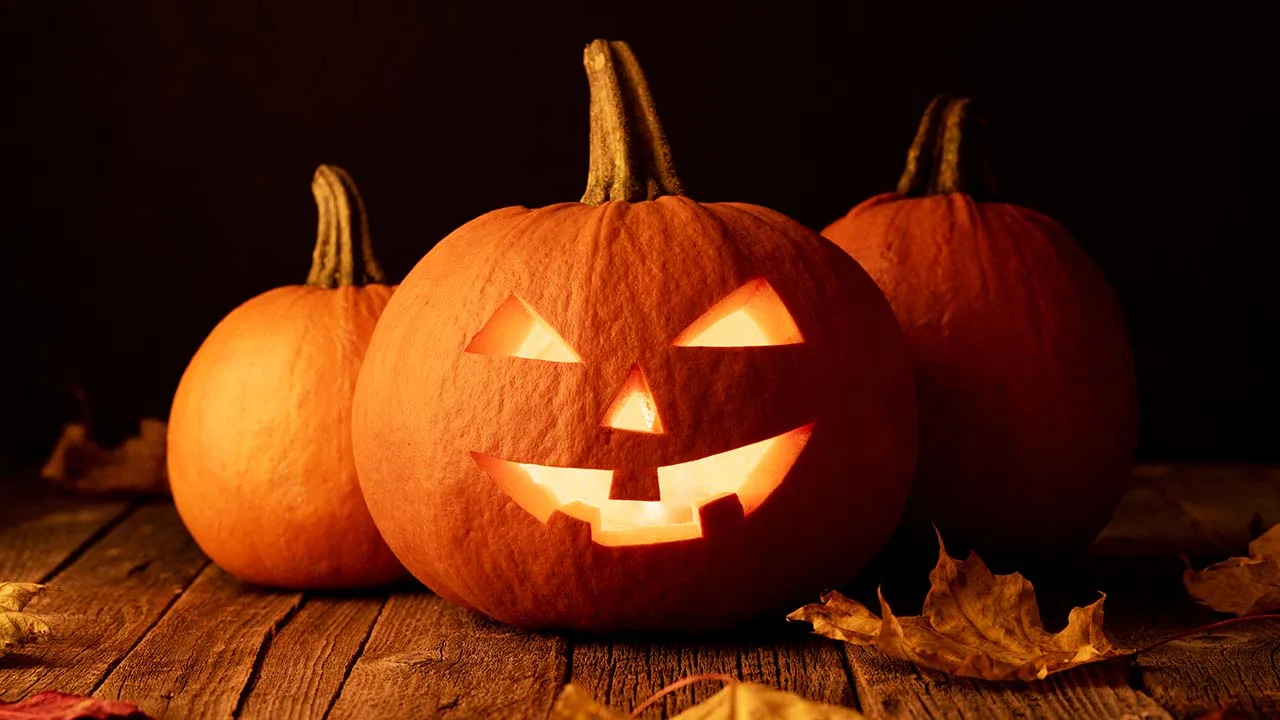 Origins of Halloween and Local Calgary Event Highlights
Do you know the origins of Halloween? Halloween traces back to the ancient Celts who believed that October 31st marked the transition between summer and winter, and was a day when the spiritual and physical realms could interact. On this day, they would dress up in peculiar costumes, using torches and lanterns to ward off malevolent spirits. They would also place carved pumpkins with face-like designs at their doorsteps, hoping to attract good fortune and blessings. Eventually, this festival was adopted by Christians and renamed "All Hallows' Eve," signifying a day dedicated to all saints. Today, Halloween has grown into a global celebration where people revel in various fun and spooky activities, such as dressing up as ghosts, playing hide and seek, eating candies, watching horror movies, and more. Are you a fan of Halloween? How do you celebrate? If you're uncertain, we've compiled a list of local Calgary event highlights to consider.
1. Halloween Candlelight Concert
Show Date: October 27th
Imagine classical music with a touch of the eerie. Nothing immerses you in the Halloween spirit faster than an evening of classic Halloween tunes under candlelight. Hosted at the Lantern Community Church in Calgary, paired with the Listeso String Quartet, expect to be surrounded by top Halloween hits including the Ghostbusters theme, "Halloween," "Thriller," "Home Alone," "This is Halloween," and many other spine-tingling tracks.
Note: Entry for ages 8 and above; under 16 must be accompanied by an adult.
Tickets: Candlelight: A Haunted Evening of Halloween Classics
Event Date: October 28th and 29th
The zoo presents one of Calgary's premier Halloween events – ZooBoo! Suitable for families, come dressed in your favorite Halloween attire and enjoy delightful treats as you roam.
Event Date: September 22nd to October 31st
At Calgary's Winsport venue, navigate through a display of over 10,000 pumpkins. This enchanting pumpkin-lined trail offers Halloween festivities such as live pumpkin carving, desserts, and excellent photo opportunities. It's an event suitable for the whole family.
Tickets: Pumpkins After Dark
4. Ghouls Night Out at Heritage Park
Event Date: October 27th, 5 pm – 9 pm
Celebrate Halloween during "Ghouls Night Out" at Heritage Park. Encounter scarecrows in the pumpkin patch, partake in Halloween crafts, and attend flying lessons at the Sanderson Sisters Flight School. Additionally, Street Theatre will host various featured performances, such as "Ghost Hunt Continues," "Retired Pirates' Home," and "Dr. Franklin and the New Monster Adventures."
Tickets: Ghouls' Night Out | Heritage Park
5. Harvest Lights at Calgary Farmyard
Event Dates: September 15th to October 29th, every Friday and Saturday, 5 pm – 9:30 pm
As the chill of autumn deepens, Calgary Farmyard brings warmth with its signature "Harvest Lights." As night falls, the farm sparkles, adorned with countless lights, presenting a radiant evening for guests. Walk pathways decorated with colorful lights, showcasing everything from traditional Halloween themes to modern light sculptures. Every corner holds a new surprise.
Beyond the lights, Calgary Farmyard offers a myriad of autumn activities. Whether it's pumpkin picking, maze adventures, or tasting fresh farm produce, you'll experience the charm of the farm. Not to mention live music, delicious food, and a craft market, ensuring a magical night under twinkling lights.
Whether with family or friends, "Harvest Lights" at the Calgary Farmyard is a must-visit this fall. Not only will you experience dazzling lights but also a warm ambiance and unforgettable memories.
Tickets: Calgary Farmyard