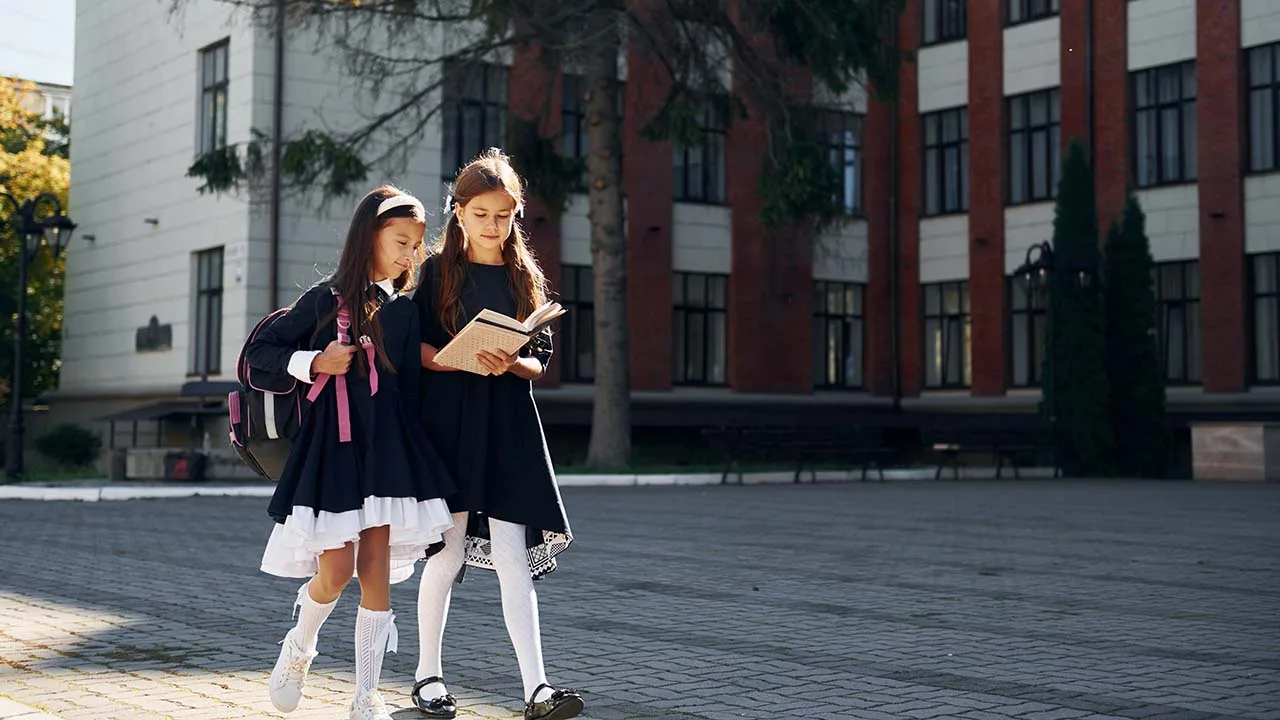 Exploring School Choices in Calgary: Public, Charter, and Private Schools
Looking for the best school for your child? The age-old "one-size-fits-all" approach to education is a thing of the past, especially when exploring school choices in Calgary. Here, you'll stumble upon a vibrant mix of educational options, each beautifully tailored to meet the unique needs and dreams of students. Whether it's the academic challenge offered by public schools, the special focus in charter schools, or the personalized curriculum of private institutions, the school choices in Calgary are truly abundant. And let's not forget, these options are more than just pathways to grades and diplomas; they're gateways to a world of possibilities that can ignite a lifelong passion for learning and personal success. From public education's broad reach to the targeted approach of charter and private schools, this blog will guide you through Calgary's educational landscape to help you make the right choice for your child's bright future.
In Calgary, public schools are generally divided into two main categories. The Calgary Board of Education (CBE) oversees the regular public schools, while the Calgary Catholic School District (CCSD) supervises the Catholic ones. These schools offer free education based on the age and residential status of the students. With a diverse array of courses and services available, they aim to meet the individual needs of every student.
Advantages:
Public schools are available to all students, regardless of income or background
Generally, have larger budgets and more resources than charter or private schools, which can provide more opportunities for students
Public schools are often held to strict academic standards and regulations, which can ensure a high level of education for students
Public schools are typically more diverse, which can expose students to different cultures and perspectives
Disadvantages:
Public schools may have larger class sizes, which can lead to less individualized attention for students
The curriculum may be less flexible than in charter or private schools, which could limit opportunities for students with specific interests or needs
Public schools may be more rigid in their policies and procedures, which could limit innovation and creativity in the classroom
Public schools may not always be able to provide a safe and nurturing environment for students due to factors such as overcrowding or underfunding.
A charter school is a public school that operates independently from the central bureaucracy of large district school boards, being governed instead by autonomous non-profit organizations. Charter schools have unique philosophical or pedagogical approaches, and offer curriculum approved by Alberta Education. Charter schools are tuition-free and accessible to all students, but they may have admission criteria or specialized programs that appeal to certain students. Charter schools are not religiously affiliated.
Advantages:
Charter schools generally have smaller class sizes, which can lead to more individualized attention for students.
Charter schools often have a specific focus or mission, such as STEM or arts education, which can appeal to students with those interests
Charter schools can offer unique programs or teaching methods that are not found in traditional public schools
Some charter schools may offer more flexible schedules or extracurricular activities
Disadvantages:
Charter schools may not be available in all areas of Calgary
There may be an application or lottery process to gain admission to a charter school, which can be competitive and stressful
Some charter schools may not have the same level of funding or resources as public or private schools, which could limit the opportunities available to students
Charter schools may have less oversight and regulation than public schools, which could lead to variability in the quality of education.
Private schools in Calgary, Alberta are independent educational institutions that offer a variety of programs and curricula for students from preschool to grade 12. Private schools may have different admission requirements, tuition fees, facilities, and philosophies than public schools.
Advantages:
Private schools often have smaller class sizes and more individualized attention for students
Can offer unique programs and extracurricular activities that may not be available in public schools
Often have high academic standards and a rigorous curriculum
Private schools may have a strong sense of community and provide a more personalized educational experience
Disadvantages:
Private schools can be expensive and may not be accessible to all families
Private schools may not be as diverse as public schools, which can limit exposure to different cultures and perspectives
Some private schools may have a religious or cultural focus that may not align with the beliefs of all families
Private schools may not be held to the same academic standards or regulations as public schools, which could lead to variability in the quality of education.
In conclusion, navigating the educational landscape in Calgary is a journey of choices and possibilities. Each school type – public, charter, and private – presents a unique avenue for students to thrive and flourish. The tailored programs of charter schools, the comprehensive offerings of public schools, and the personalized experiences of private schools all contribute to an education that resonates with individual needs and aspirations. As you consider these options, remember that your decision holds the power to shape your child's future and ignite a lifelong passion for learning. From specialized focuses to diverse curricula, Calgary's schools cater to a range of learning styles and ambitions. Whether you're seeking smaller class sizes, robust resources, cultural diversity, or a strong sense of community, the spectrum of school choices ensures that every student's potential is nurtured. Explore, inquire, and make a decision that aligns with your family's values and your child's unique journey.