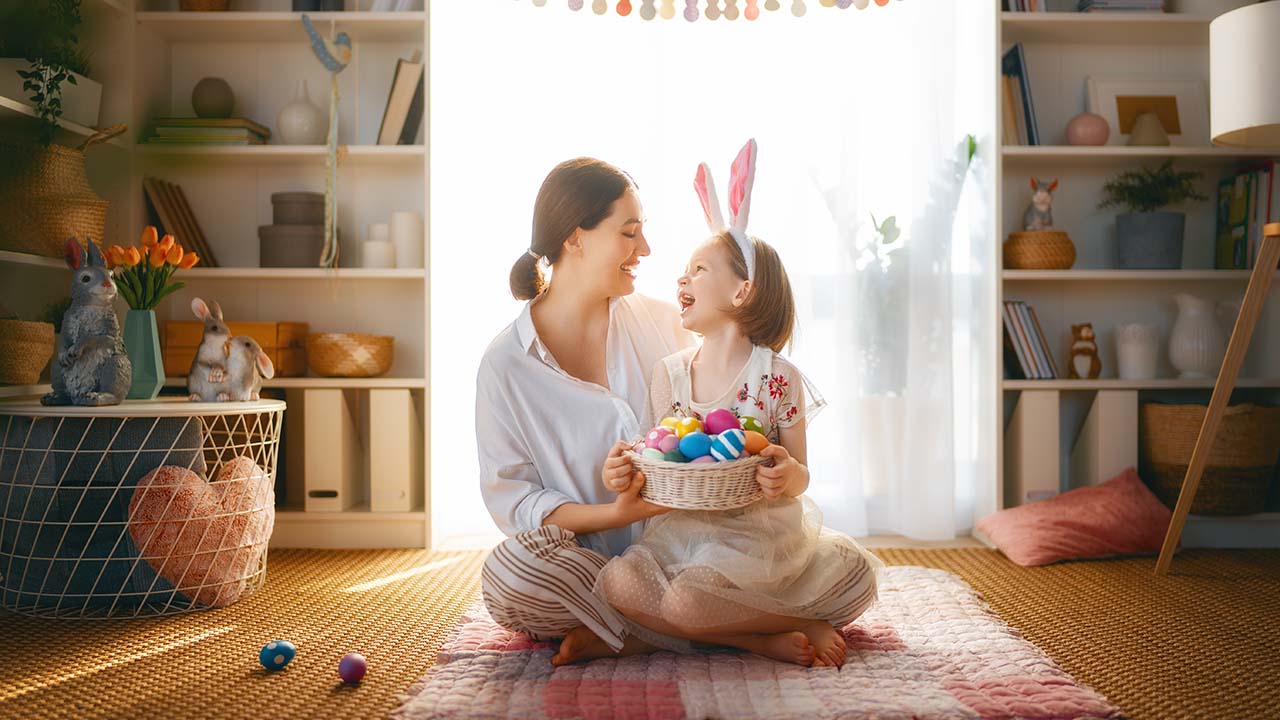 Easter Family Activities in Calgary
There are many Easter family activities in Calgary. Easter, also known as "Jesus Resurrection Day". According to the description in the Bible, Jesus Christ was crucified on Friday. At that time, Saturday was the Sabbath when all Jewish activities were to be stopped. Jesus Christ could only be temporarily buried briefly. Unexpectedly, when people went to the tomb on Sunday morning, they discovered The body in the tomb disappeared, and it was believed that Jesus Christ had risen. Therefore, the first Sunday after the full moon became the "Easter" commemorating the "resurrection" of Jesus Christ from the death and the birth of "Hope".
And what do the easter eggs represent? Eggs symbolize new life, just like Jesus Christ was crucified on the cross, but the grave could not imprison him, and he was still resurrected on the third day. People think the hard eggshell can't prevent the birth of new life, and they think it's like Jesus resurrected! Therefore, people in Europe and the United States believe that eggs have two lives. The first time is "new birth" and the second time is "rebirth". Rebirth symbolizes resurrection.
Parent-Child Easter Activities in Calgary:
1. Bass Pro Shops free photo with rabbits:
From April 1-9, 2023, enjoy family time fun with free photos with the Easter Bunny at Bass Pro Shops and Cabela's.
Location 1: Cabela's Calgary
Address: 851–64th Ave. NE, Calgary, AB
Location 2: Bass Pro Shops, CrossIron Mills
Address: 261055 Crossiron Blvd #112, Rocky View County, AB
2. Mount Norquay Easter Egg Hunt
There will be an Easter bunny egg hunt at Mount Norquay this year. On April 9, 2023, children of all ages are invited to find thousands of chocolate eggs hidden in the snow. There are only 200 places available. Online registration (free of charge) is required in advance and arrive at the event site on time.
Location: Mount Norquay Ski Field
3. Banff Sunshine Village Banff Sunshine Village Easter activities
Head to Banff Sunshine Village on April 9, 2023, and kids can meet the Easter Bunny, who hands out chocolates and treats to kids. The bunny will then be at the top of the hill looking for Easter eggs for the kids, while supplies last, kids only.
Location: Sunshine Village, Banff National Park