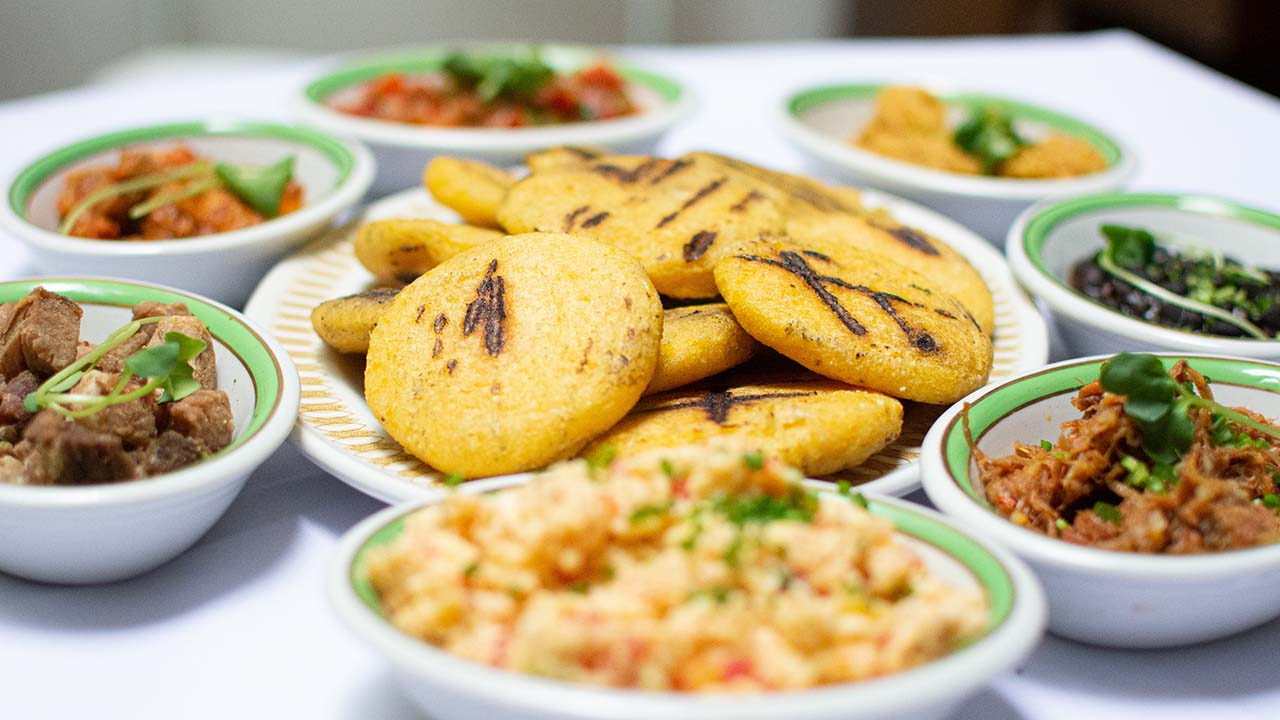 Calgary Venezuelan restaurants recommendation
Searching for a taste of Venezuela in Calgary? Look no further! We have curated a list of top recommendations for Venezuelan restaurants in the city. Indulge in the flavors of traditional Venezuelan cuisine, from mouthwatering arepas and pabellón criollo to savory cachapas and delicious hallacas. Experience the warmth and hospitality that define Venezuelan culture as you savor each bite. These restaurants bring the essence of Venezuela to Calgary, offering a culinary journey through the country's diverse regional dishes. Whether you're a fan of hearty meat fillings or prefer vegetarian options, these Calgary Venezuelan restaurants are sure to delight your taste buds and leave you craving more.
Heaven is a restaurant that brings together international flavors with a distinct Venezuelan flair. Its primary objective is to offer passionately made food from scratch, providing fresh and delicious meals that cater to various dietary preferences, including regular, dairy-free, vegan, and gluten-free options. The diverse menu features delightful dishes such as Buñuelos, mini empanadas filled with chorizo, chicken or pulled pork, pabellon criollo and its vegan version, arepas, tacos, and Patacon sandwich. Additionally, they offer a selection of delightful desserts including tres leches, alfajores, tiramisu, and more.
For individuals with food allergies, Heaven is an excellent and healthy choice, as they strive to accommodate different dietary needs while ensuring flavorful and satisfying dining experiences.
Address: #119 – 1013 17 avenue SW, Calgary AB. T2T 0A7
Website: www.heavengf.com
They have established themselves with a physical location, a food truck, and a catering service, all operated by a family. Their expertise lies in serving gourmet cuisine with a focus on their specialty, the arepa. An arepa is a cornmeal pastry filled with a choice of shredded meat, chicken salad, black beans, ham, cheese, and more. In addition, they offer vegan and vegetarian options to cater to different dietary preferences.
Their products are carefully crafted in a completely artisanal manner, ensuring that everything is gluten-free and homemade. They prioritize the use of high-quality ingredients to deliver delightful flavors. The friendly staff is always ready to welcome you with their warm smiles and attentive service. Undoubtedly, it is a must-stop destination to indulge in the delicious arepas.
Address: 12445 Lake Fraser Dr SE, Calgary AB. T2J 7A4
Website: www.arepasranch.ca