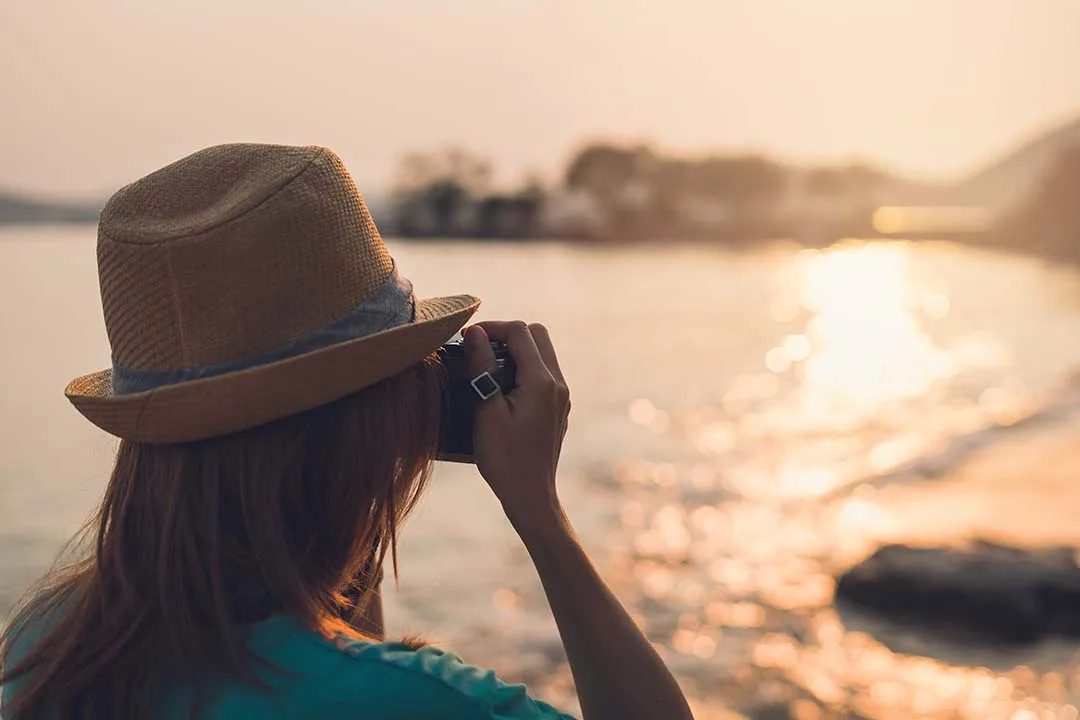 Autumn in Calgary: More Than Just Maple Leaves
Autumn in Calgary is nothing short of spectacular. From mid-September to early October, the province of Alberta witnesses a mesmerizing shift as its typically lush green larch trees adopt a brilliant golden hue. Strolling through Calgary during this season, one can't help but feel the city has donned a shimmering golden mantle. The sway of the golden-yellow leaves in the breeze gives the "golden larch" its deserved reputation. Wondering where to catch the best of this autumnal splendor? Allow me to lead you on an enchanting excursion, spotlighting some of the premier destinations in and around the city. Get ready to embark on this journey, because these leaves won't wait around for long!
Located in Calgary's northwest, this family-friendly park boasts lakes, rivers, playgrounds, and a trail hugging the emerald riverbanks showcasing the golden larches. It's a mere 20-minute drive from downtown.
Situated in the south, it stands as one of Canada's largest urban parks. With over 80 kilometers of pathways that traverse diverse ecosystems, here you can spot wildlife such as deer, rabbits, and squirrels and marvel at the grandeur of the golden larches. It's approximately a 30-minute drive from the city center.
An oasis in the heart of Calgary, it's encircled by the Bow River. Within, you'll find lush lawns, gardens, fountains, and sculptures. Enjoy a leisurely stroll, picnic, or boat ride, and revel in the larch-lined riverbanks. For a cultural twist, nearby are the Eau Claire Market and the Calgary Central Library.
Nestled in the southwest, this park is a hub for recreation and relaxation. With several bike and walking trails linking the riverbanks and hillside, indulge in activities like jogging, biking, or rock climbing. And when the sun shines on the golden larches, the shimmering spectacle is breathtaking.
Up north in Calgary, this serene natural reserve spreads over 11 square kilometers, covering prairies and forests. It's a spot for hiking, observing wildflowers, and watching birds. The views span Calgary's cityscape and the distant Rockies. Although larches here are sparse, their bold golden hue stands out against the surrounding greens and browns.
This artificial lake, within Kananaskis Provincial Park, offers a splendid mix of shimmering water vistas and twinkling golden larches. As you wander, you might even have an unexpected encounter with adorable wildlife like deer.
A dreamy lake many have heard about, it's an iconic glacier lake in Banff National Park. Its deep blue waters reflect the surrounding majestic canyons and glaciers. In autumn, the golden larches create a fairy-tale setting. With various hiking trails and boating opportunities, it's around a two-hour drive from Calgary.
Located within Banff National Park, this popular hiking spot boasts a wooden boardwalk alongside streams and waterfalls. Autumn brings out the amber hues in the larches, contrasting starkly against the canyon's gray rock walls and crystal-clear water. Further ahead, the "Ink Pots" offer a medley of differently-colored hot springs and mesmerizing waterfalls, captivating all who visit.
Situated on the Icefields Parkway, this man-made lake is a renowned destination in winter due to the unique ice bubbles that form within its depths. However, the allure of Lake Abraham in the fall is equally captivating. The lakeside larches, painted in hues of golden yellow and deep red, add a vibrant splash of color to the scene, harmoniously contrasting with the distant snowy mountains and the lake's emerald waters. This picturesque landscape becomes a prime shooting spot for photography enthusiasts. If you cherish tranquil moments, Lake Abraham is an ideal locale to unwind and soak in nature's splendor. Activities here include boating, fishing, or simply taking a leisurely stroll along the lakeshore. A drive from Calgary to Lake Abraham takes approximately three hours.
As the golden hues of autumn descend upon Calgary and its environs, the transformation it brings is nothing short of magical. Whether you're an avid photographer, a nature enthusiast, or simply someone seeking a serene getaway, these locales promise an enchanting experience. With each larch turning gold and every reflection on the lakes becoming more ethereal, this season paints a fleeting masterpiece that's worth every moment of your time. So, don your coziest sweater, grab a warm drink, and set out to explore these autumnal wonders. After all, nature's grand show waits for no one, and there's no better time to embrace its beauty than the present.