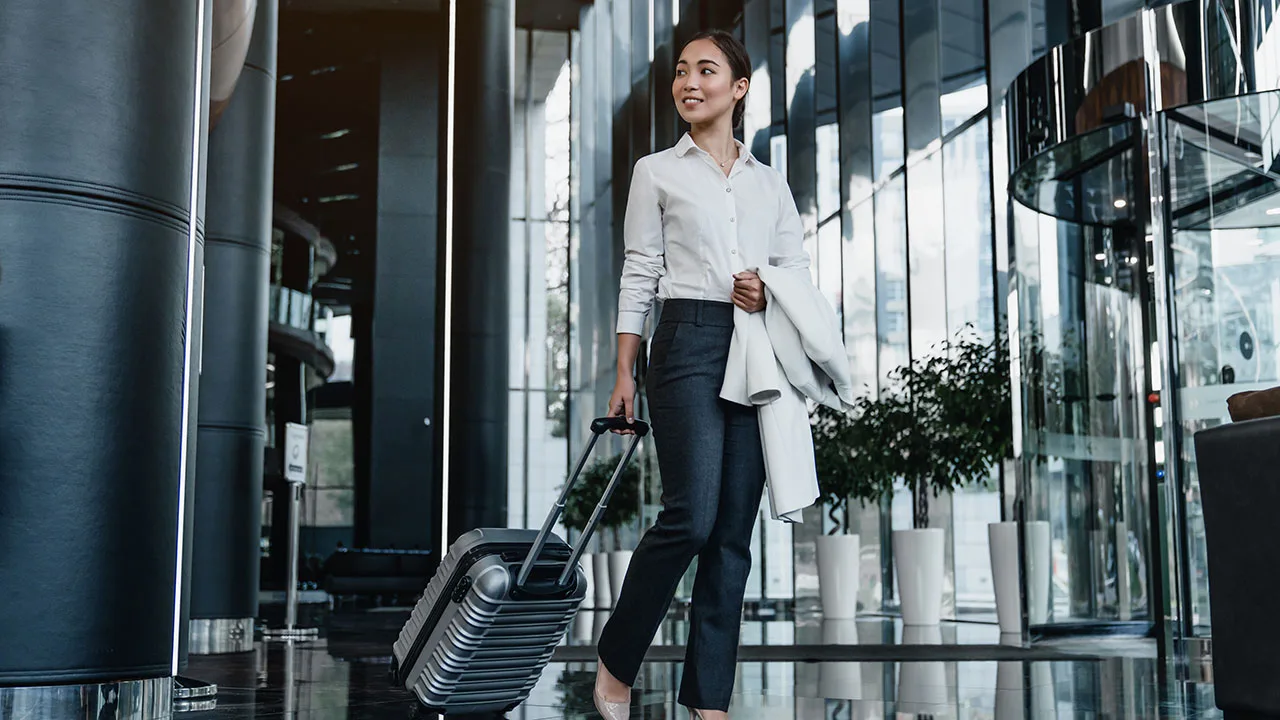 5 Most Popular Websites to Book Your Vacation
People often say that Canadians have a travel bug in their blood. Even though living costs are skyrocketing this year, guess what? According to the Royal Bank of Canada, Canadians are still happily spending on travel – they're actually splashing out 30% more than before the pandemic! It seems no price tag can cool their love for hitting the road. We are going to introduce 5 most popular websites to book your vacation.
Did you know? Canadians aren't just fans of travel – they're vacation junkies! For them, work matters, sure, but chilling out is just as important. In winter, they love soaking up the sun in hotspots like Mexico and Hawaii. Folks who are retired or families with kids are especially keen on cruise trips.
But price isn't the only thing Canadians care about when they're planning a trip. They've been searching more for the "best" travel options, not just the "cheapest". This trend has been growing over the past few years. It seems they're not only into traveling, but they also want to do it in style! Next up, we'll share a few favorite search platforms that Canadians turn to when booking flights and hotels. Ready to jot down some pointers?
Expedia is a subsidiary of Expedia Group (NASDAQ: EXPE), which started in 2001. Globally, it hosts a million hotels on its website and has nearly 20 million users. In addition to Expedia.com, the group also operates various other Online Travel Agencies (OTAs) that cover different specializations, including Hotels.com, Orbitz.com, Travelocity, Trivago, Hotwire.com, Egencia, Venere.com, HomeAway, Expedia Local Expert, and Classic Vacations. Of these, Expedia.com is the most representative of its comprehensive and powerful features.
*Pros
Prices are automatically listed in CAD.
It includes Airbnb-like accommodations, which dominate in search results. If you're not interested in these types of rooms, you have to select "hotels" in the filter program.
*Cons
The calendar tool closes after selecting the check-in date, so it must be reopened to enter the checkout date.
The prices listed are per night, although the total price is displayed in smaller font at the bottom of the page.
Taxes are not listed or even mentioned before booking a room.
HotelTonight specializes in providing low-cost accommodation options for travelers booking at the last minute. Although the site allows reservations up to 100 days in advance, every day at noon, it releases same-day accommodation deals that get cheaper as the day goes on. Acquired by Airbnb in 2019, the two have similar webpage designs. Moreover, each property's description page lists a "Why We Like It" section, highlighting the features of the accommodation and detailing the included amenities. HotelTonight' s services cover key cities in North America, Central and South America, Europe, New Zealand, and Australia, making it a great help for night owls on the move!
*Pros
Prices are automatically listed in CAD.
It focuses on last-minute deals, so if you're in a hurry, you can find some discounted prices.
The app has high ratings, especially the Apple version.
*Cons
Since it's a last-minute deal site, there are few choices if you're booking several months in advance.
The website is very simple with few filtering options.
The range of hotel choices is limited.
Kayak is a travel search engine, essentially a price comparison platform. Founded in 2004, Kayak introduced a revolutionary change to the travel industry, pioneering travel search engines. As of now, it handles billions of travel queries each year across various platforms, helping millions of travelers globally find the most suitable travel products with ease. Kayak searches hundreds of travel websites, presenting travelers with a range of crucial information, enabling them to find the most suitable flights, hotels, car rentals, and vacation packages. With borders reopening in Asia Pacific countries, now is a great opportunity for the travel industry to spearhead its recovery. Especially as more and more travelers from Europe and the US use Kayak to search for travel activities in Asia, this helps to further integrate and strengthen the rebound growth momentum of the travel market.
*Pros
Prices are automatically listed in CAD.
Options to compare with Booking.com, Hotels.com, Expedia, and HotelsCombined in a pop-up window.
Compares prices across various hotel booking websites.
The calendar view shows when prices are cheaper, average, or above normal.
The app has high ratings.
*Cons
The prices listed are per night.
Taxes are not mentioned on the main search page.
There are more ads compared to other websites.
Amsterdam, a top tourist destination in Europe that welcomes over 6 million visitors each year, is the birthplace of Booking.com, the world's largest online travel agency (OTA). Purchased by American OTA, Priceline, for $133 million in 2005, it is now one of the world's largest e-commerce companies in travel. Booking.com primarily offers global accommodation reservations with around 28.9 million listings, 145,000 travel destinations spread across 228 countries and regions. It handles more than 1.55 million room-night bookings daily. The company's headquarters is in Amsterdam, Netherlands, with 198 offices in 70 countries worldwide and over 17,000 employees providing 24/7 customer service in over 40 languages.
*Pros
Most hotels offer a pay-at-the-hotel option (credit card guarantee required), making the booking process more flexible and potentially saving credit card fees.
The displayed prices include taxes, making them more intuitive (some do not include service fees).
Multilingual, user-friendly interface.
It offers competitive prices for hotel bookings in Europe and America.
Membership system offers discounts as low as 20% off and additional benefits.
*Cons
Currently, only credit card payments are supported. Paypal, WeChat Pay, and Alipay are not yet supported.
The displayed prices include taxes, but they may not include the hotel's service fees, so you need to pay attention when booking.
Credit card information used for guarantee is sent directly to the hotel, posing a risk of fraudulent charges.
Rarely offers promotional codes.
Established in 2003 with its headquarters in Edinburgh, United Kingdom, this company collaborates with over 1,200 airlines and travel partners worldwide. It offers a one-stop travel planning solution for its users, providing free flight searches and comparisons, before guiding them to airlines, hotels, and car rental companies to complete their bookings. As a travel service provider, it offers support in more than 30 languages, helping travelers find the most cost-effective deals.
*Pros
Multi-lingual interface that's user-friendly.
Wide selection of partners: The website provides a choice of regular and low-cost airlines, as well as a range of global travel agencies, car rentals, and other online travel agencies (OTA).
Diverse flight filtering options: Allows users to set transfer times (direct flights/transfers), airlines, and flight times to filter the best combination of speed and affordability.
Price alert settings: Observe ticket price fluctuations based on the planned departure period, with email notifications for significant price increases or decreases.
Both web and app operation available: Provides flexibility for usage through both its website and app.
Free to register: Both the website and app are free to use without any payment.
*Cons
As a search engine comparison platform that redirects to airlines or travel agencies, it does not guarantee prices or other services.
The displayed prices often differ from the final actual payment amount.
Website prices typically do not include extras such as checked baggage, taxes, or meals.
Varied supplier reviews.
After diving into the details of some top travel booking platforms like Expedia, HotelTonight, Kayak, Booking.com, and Skyscanner, we're sure you've gained some valuable insights to plan your next vacation or business trip. Each platform has its unique strengths, be it last-minute deals, global coverage, or a vast selection of airlines and travel partners. Yet, they all have some drawbacks too, which you should consider when making your choice.
Traveling is a joy for many, and Canadians are no different. Their enthusiasm for travel remains un-swayed, no matter the cost, reinforcing the notion that experiences are more valuable than material possessions. As you prepare for your next adventure, remember, planning is half the fun. Seek the best options that meet your travel style, budget, and comfort. Be it a sun-soaked beach holiday, a refreshing mountain retreat, or an urban exploration spree, make sure to leverage these platforms to ensure a memorable and hassle-free journey.
Happy Travels!